We provide state-of-the-art, safe and free treatment for children with vascular birth defects, in hope of bettering the lives of children in Vietnam and other countries in Asia.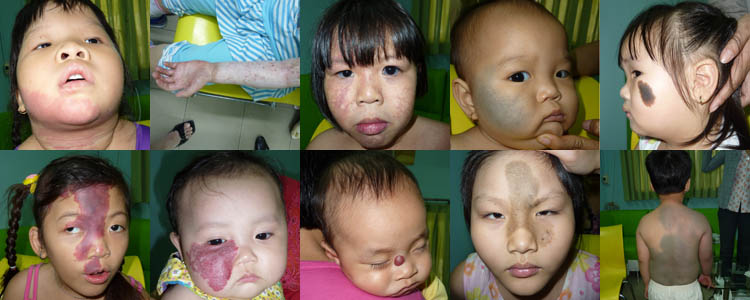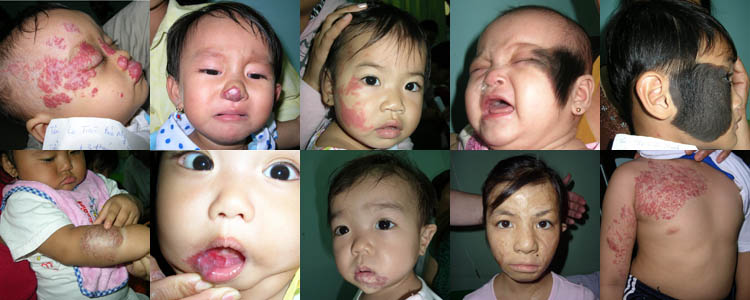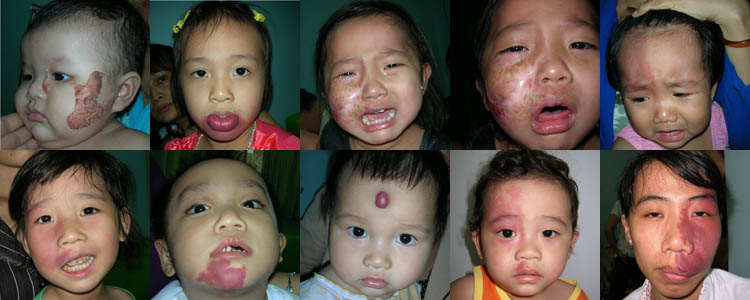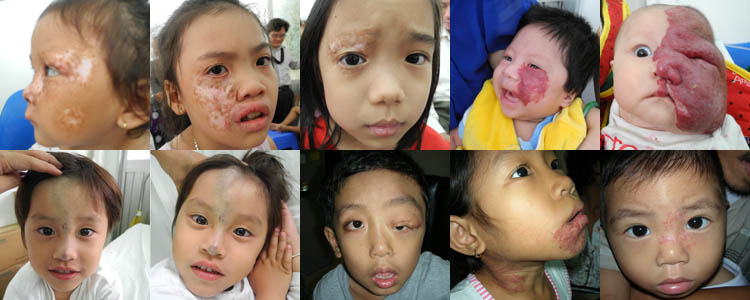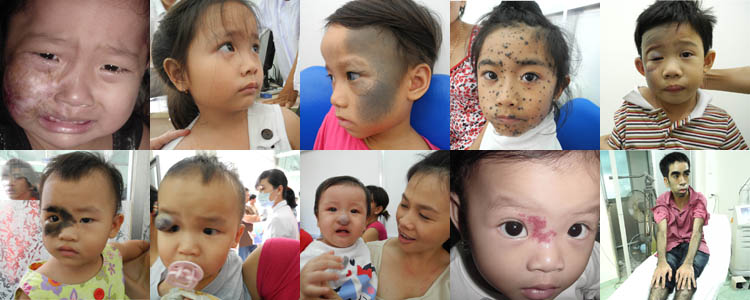 Disfiguring vascular anomalies and birthmarks are a major health issue for the children of many countries which historically lack the means of effective and early intervention.
The main concerns:
No specialized medical care for children with vascular birth defects
Underdeveloped diagnostic and treatment modalities
Continuing use of radiation therapy that carries risk of severe scarring and cancer
Cost of treatment is prohibitive to many families
Since the opening of the clinic in 2009, we have provided free medical evaluation as well as safe and effective treatment for over 10,000 children up to 12 years of age, with emphasis on caring for underserved children. We are extending our service to patients in other regions in Vietnam and Asia and opened a new center in Da Nang to help with children from the northern and middle parts of Vietnam who have had to travel long distances in the past to reach our clinic in Ho Chi Minh City.
As part of our cooperation with Vietnam-based care providers, we work to enhance the knowledge base and technical skills of local physicians in other areas, including laser medicine, surgery, interventional radiology, pediatric dermatology and pathology. We hold yearly CME conferences in Vietnam to help train the Vietnamese physicians and share knowledge of the most updated treatments and research. We sponsor medical missions in which US physicians travel to Vietnam to treat and share their expertise. We bring Vietnamese physicians to the US for knowledge sharing and training. We promote critical public health awareness of the danger of using radiation to treat infantile hemangiomas. We have successfully lobbied for the cessation of the use of radioactive phosphorus to treat these benign tumors in Ho Chi Minh City and beyond. We believe that every child deserves to have a healthy, normal, happy life free from disfiguring birthmarks.

This year's benefit concert is being held in the memory of Dr. Martin Mihm, a co-founder of the Vietnam VAC, who passed away suddenly on July 19, 2022. Click here to learn more.